Dancing Stands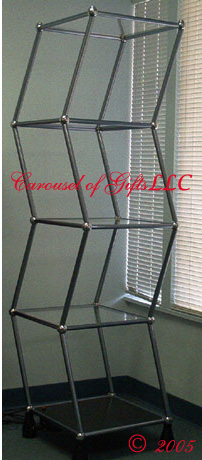 ---
These dancing stands are imported by Carousel of Gifts LLC directly from the factory in China.

As the manufacturers representative, we offer a full 1 year parts only warranty on these dancing stands. The warranty covers the motor and drive train.


The video below shows a silver dancing stand. We also stock these shelves in Blue and Black. If you would prefer one of these colors all you need to do is check the appropriate box when ordering. We also offer these stands in different sizes. The video shows the smallest size which we have available in Blue or Black.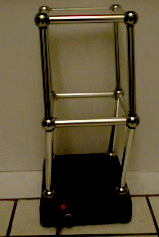 If you have never seen one of these, the dancing stand rotates at about 2 seconds each cycle. The 1st, 3rd, and 5th shelves remain stationary while the 2nd and 4th shelves are rotating. It is designed to attract attention for retail stores, trade shows and other events. It is also a great conversation piece for the home!


If you are a retail store owner, this dancing stand can draw tons of traffic into your store. These dancing stands have retailed for up to $600.00! Make sure you don't miss out on these low prices!!!


Packaging:


This dancing stand is shipped in the factory box with all the posts and shelves protected by bubble wrap or protective plastic. A 15 minute assembly with a supplied allen wrench and the enclosed instruction manual is all that is required. If you have difficulty in assembling these you may reach us at carouseg@earthlink.net or call us at (407) 332-7068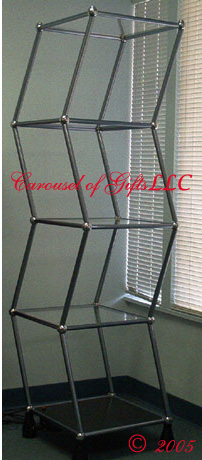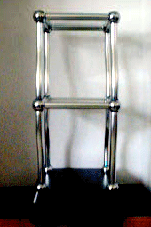 Dancing Stand Z05S
Dancing Stands ship via UPS. You will have an option when you order if you want it faster than ground service. You will also have an option for selecting the color you would like. Please make sure to select the color.
The Z05S model is 18" tall and the shelves are 6.5" square.